Picture this:
Two Subaru Impreza sedans. Both are a 2014 model-year. Both have about 20,000 miles on the odometer. One is a used Impreza, and the other is a Certified Pre-Owned Impreza.
At first glance, they seem to be nearly identical--but what's the difference going to be for you?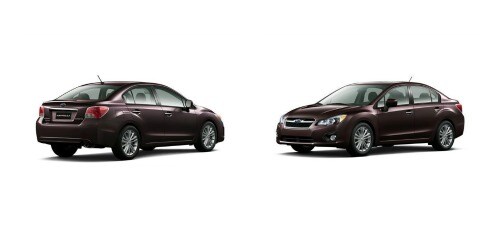 Two great cars. Two very different options.

If you choose the conventional used car option, with no certification, you'll save a few hundred dollars more, and still be able to take advantage of standard Symmetrical All-Wheel Drive, attractive interior styling, and features like premium audio, Bluetooth connectivity, and touchscreen infotainment.
But, you'll miss out on factory-backed warranties, and you won't have the peace of mind of expert quality-assurance tests conducted by professionals. If you're confident in your abilities to gauge a used car's potential by sight, this could be a fine option for you.
If you choose a Certified Pre-Owned Subaru Impreza, you will be making the pricier option, but typically the benefits far outweigh the extra few dollars a month that you'll pay on your loan. When you choose to buy a certified used model, you enjoy the continuation of a 7-year / 100,000-mile powertrain warranty, and a $0 deductible on all services covered under the warranty. You'll also receive a free CARFAX Vehicle History Report and a copy of the car's 152-point vehicle inspection upon request.
So which is going to be the better option for you? You tell us. Either way, you'll still be enjoying the legendary capability, reliability, and comfort of a Subaru.
Browse Certified Pre-Owned Subaru Inventory today to see what kind of deal you could get on a recent-model-year, low-mileage Impreza sedan or hatchback.