At our dealership based here in Indianapolis, our staff and customers alike have been extremely impressed with the new and improved Subaru Crosstrek SUV. As an all-new model for 2018, the latest Crosstrek is more adventurous, more sophisticated and more high-tech than ever before!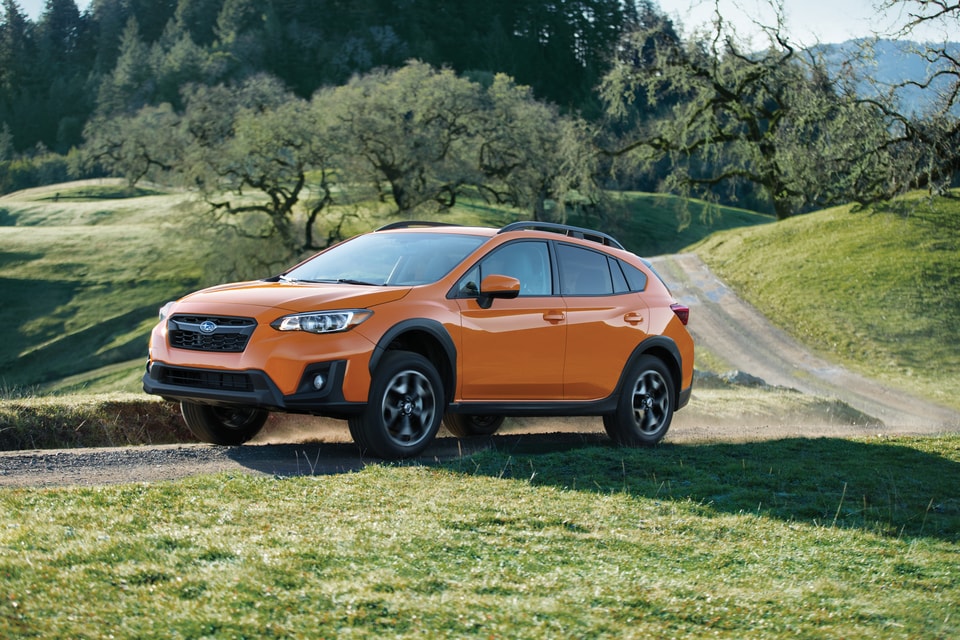 And it is stylish too, as you can see from the striking picture above.
Just last month, we at Falcone Subaru celebrated the arrival of the 2018 Subaru Crosstrek with an awesome launch event that took place right here at our dealership! Many of our valued customers, driving enthusiasts and passionate Subaru-lovers from all over the Indianapolis, Zionsville, Terre Haute, Brownsburg and Plainfield areas made their way to our showroom to check out all that this new Crosstrek model has to offer. We had a Subaru Master Technician here at the launch event as well, so he could answer all of the in-depth questions asked regarding the ins and outs of this exciting all-new SUV from Subaru. Also, we served delicious food, provided refreshing beverages, and handed out some cool giveaways in addition, and everyone had a great time.
Love is out there. Find it in the all-new 2018 Subaru Crosstrek, available at Falcone Subaru!
Please give our showroom a visit if you would like to get behind the wheel of the new Subaru Crosstrek for yourself and take a test drive. You will love what you discover about the latest addition to the popular Subaru lineup of cars and SUVs.