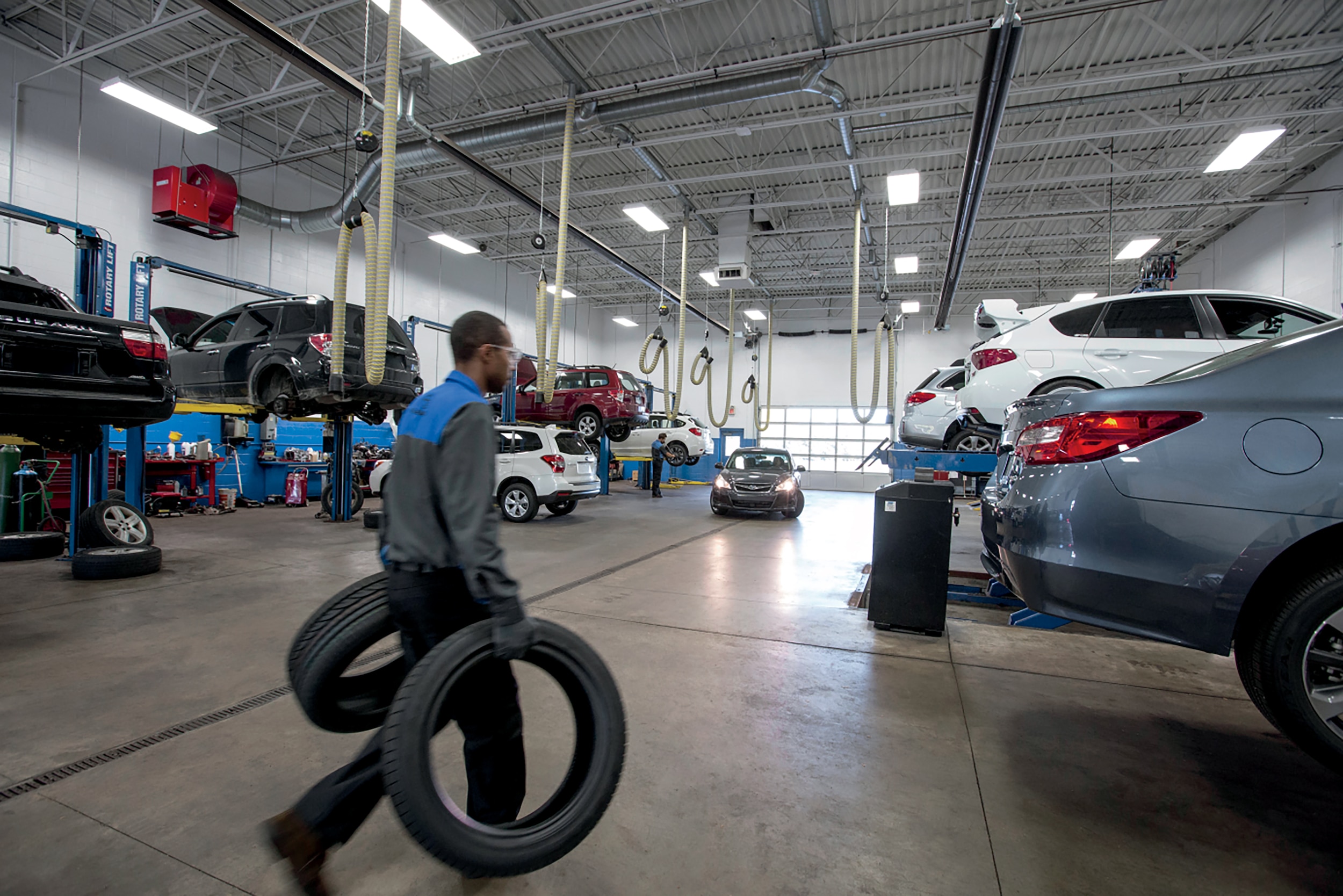 Winter is on its way, and many drivers know that that means auto service for more confidence during these cold, snowy months. Subaru models are perfect for slippery winter weather thanks to their engineering, but they still require service and preparation to optimize them for winter driving. Luckily, our service center is here to help with all your Subaru maintenance needs. Below, we provide the three ways to best prepare your vehicle for winter!
Having the Right Engine Oil
Colder weather impacts the fluids in your vehicle in many different ways, so you'll want to keep an eye on those fluids, and especially the engine oil. When engine oil gets old, it can not flow as well, which means less lubrication for engine parts that dearly need it. Changing out your oil now will save you in the long run, and we perform speedy, affordable oil changes near Zionsville, IN.
Winter Tires in Indianapolis
One of the most important vehicle prep tips for winter is having the right tires. We recommend winter tires for Subaru models as the tread and design of these types of tires help you grip the road better. We can mount winter tires near Plainfield, IN or help you pick out the right set from our tire center!
Brake Service Near Terre Haute, IN
To go with the right tires, having brakes that are ready for poorer driving conditions can make all the difference. When you have worn down brakes, you may experience longer stopping distances, which is dangerous when dealing with ice and other slippery roads. We can perform brake service and replacement that your Subaru needs.
Schedule Auto Service for Winter at Our Dealership!
If you think that you need one of these services or want more winter driving tips, feel free to contact our Subaru service center near Brownsburg, IN. Our technicians can go over the right size tire for your model or the right engine oil for winter, so let us know what you have questions about.