The 2023 Subaru Love Promise Customer and Community Commitment Award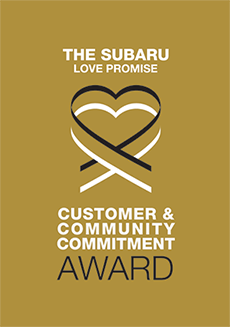 We've been nationally recognized for our dedication to our customers, our community, and the Subaru Love Promise.
We're honored to receive the 2023 Subaru Love Promise Customer and Community Commitment Award. This award nationally recognizes elite Subaru retailers who provide an exceptional customer experience at every interaction with Subaru. These retailers have also demonstrated an outstanding commitment to supporting passions and causes in their local communities in important areas such as the environment, community, health, education, and pets.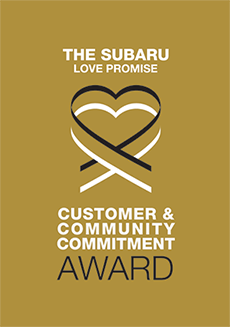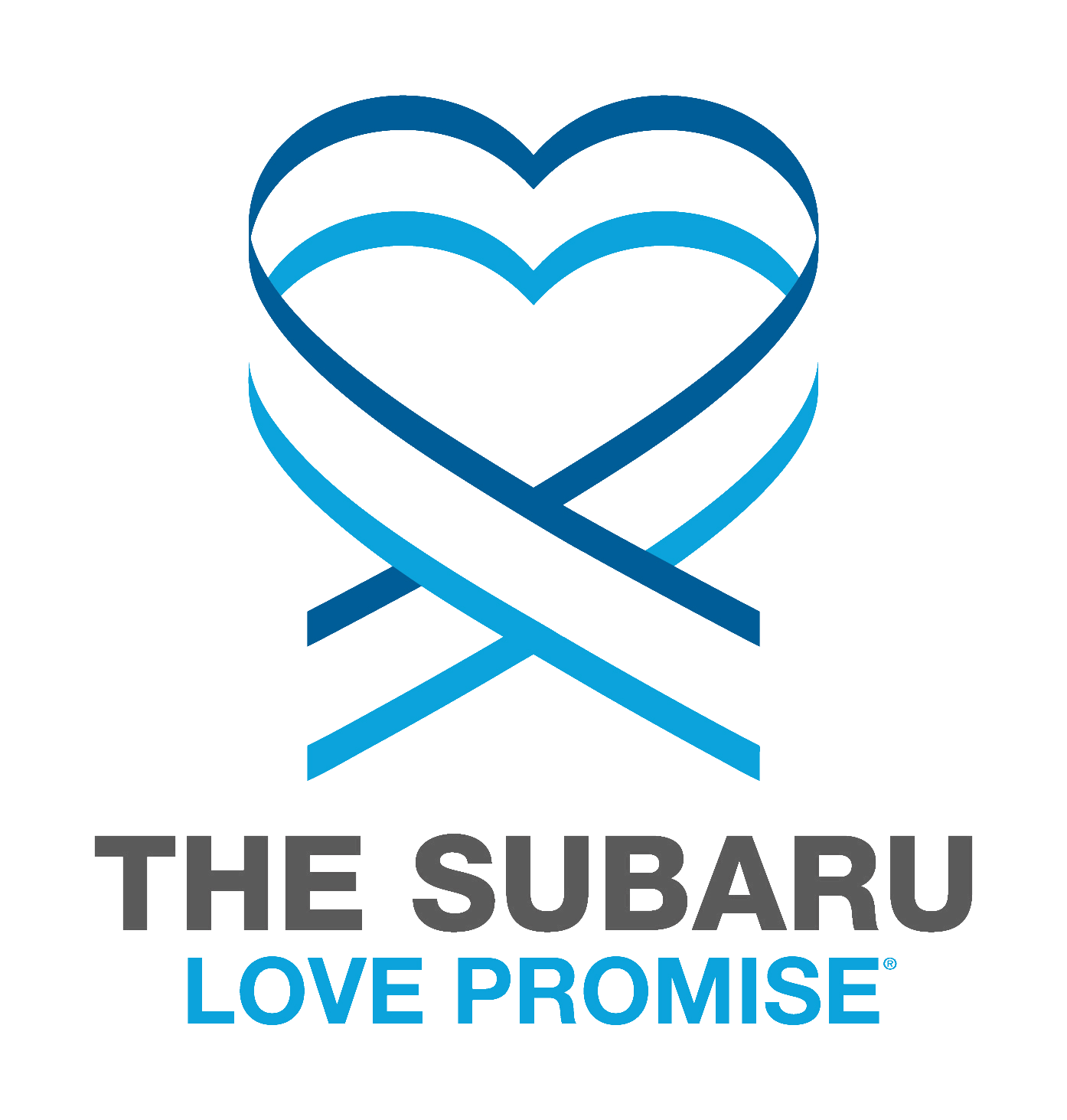 What is the Subaru Love Promise?
Subaru and our retailers believe in making the world a better place and the Subaru Love Promise is our vision of respecting all people. This is our commitment to show love and respect to our customers and to work to make a positive impact in the world.
How is Falcone Subaru dedicated locally to the Love Promise?
We care. We support. We give back. At Falcone Subaru, we love to give back to our community. Our Falcone team members and our customers have helped raise money, supplies and awareness for the following organizations:
Humane Society, The Battle Buddy Foundation, Heaven after Hell Rescue, Face Low-Cost Animal Clinic
Boy Scouts of America Troop 894
Brownsburg Education Foundation, Dress for Success, IPS #14 Class Donations
Habit of the Heart, Handicapable Camp, Toys for Tots, Girl Scouts of Indiana, Camp Courage
Voice of the Victim, Little Red Door Cancer Agency, The Leukemia & Lymphoma Society
Love Promise Stories from Falcone Subaru
Subaru and Falcone Subaru believe in making a positive impact on the communities in which we live and work. We uphold that belief through our Love Promise Community Commitment. Every month, we select inspiring stories from customers and partners from around our area who strive to support our collective commitment and feature them here
Supporting Parks & Trails in Hendricks County, IN - Katy C
Thank you to Falcone Automotive and the Subaru Share the Love® Event for supporting the Parks Foundation of Hendricks County! Our goal is to cultivate thriving outdoor experiences across the county's public parks and trails. We recently provided grants to several parks thanks to the support from Falcone Automotive and Subaru. One of those was parks is McCloud Nature Park in North Salem, IN. The 230+ acre park is using the grant to purchase new swings including a special needs swing and materials around the swings to make them accessible to all. Our sincere thanks for the generous gift to enhance parks in our community!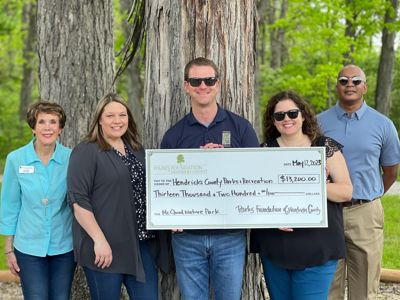 ---
Falcone Subaru Supports Little Red Door Cancer Agency - Dalton C
Little Red Door Cancer Agency is extremely thankful for the $23,000 gift from Falcone Automotive during the Subaru Share the Love® Event. At Little Red Door, our mission is to make the most of life and the least of cancer. Through the support of generous donors like Falcone Automotive, we are able to continue to provide critical client services to Hoosiers in our community. These services include transportation assistance to and from cancer treatment, nutritional supplements, oncology massage, survivorship programming, and more. This support from Falcone Automotive will help keep the door of hope open for cancer patients, survivors, and their caregivers in Indiana. Thank you, Falcone Automotive, for making the most of life and the least of cancer with us!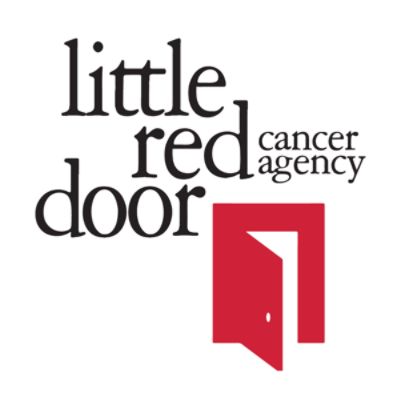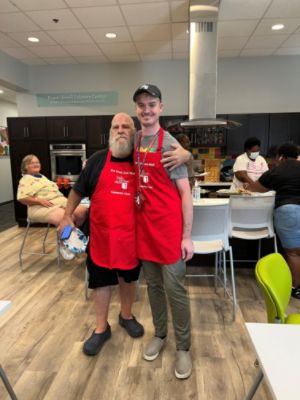 ---
Sketchy Mutts and Underdogs Rescue Sponsor - Brittney L
Falcone's team is sponsoring our first annual Purse Bingo Fundraiser. Our Indianapolis based rescue bought a church and we are converting it into a facility where we can save dogs and serve our community. We are hoping to raise funds by doing a designer purse bingo event but needed some help with the initial cost. Falcone helped us so much by giving us those funds so we can in turn raise even more money! Falcone Subaru's love for dogs is the main reason we have bought seven vehicles ourselves and have referred so many of our friends to do the same! Rescue dogs love Falcone Subaru!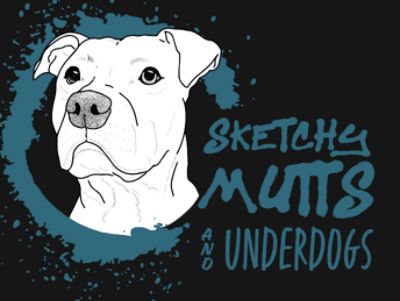 ---
Falcone Helps Spay/Neuter Initiative - Amanda R
During Subaru Loves Pets Month, Falcone Subaru and Heaven After Hell Rescue partnered to get over 35 animals adopted in October. During this time period, we had taken in over 20 cats who were all needing to get them spayed/neutered prior to finding their forever. Due to the gracious donation of Falcone this month, we were able to get all of them fixed, plus the rest of their vetting that will be required so they can go live happy, loving lives.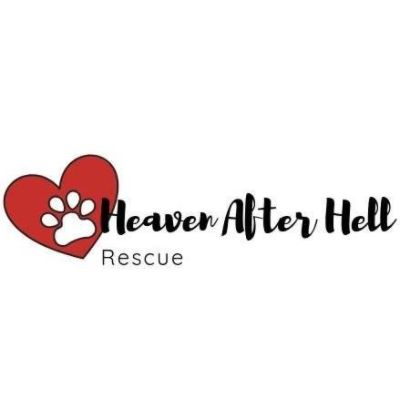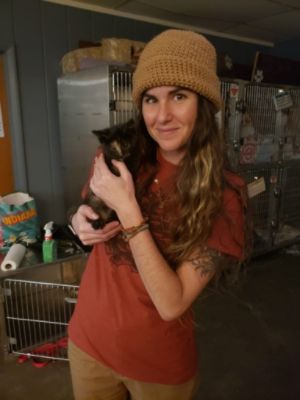 ---
In the Community - Darcy S
Mr. Falcone helps support an important cause outside of Planet Fitness. He recently donated $2500 to Stand for the Silent. This anti-bully organization empowers youth to stand above bullying. Their mission is simple: bring awareness to bullying and the real devastation it causes! #FalconeSubarucares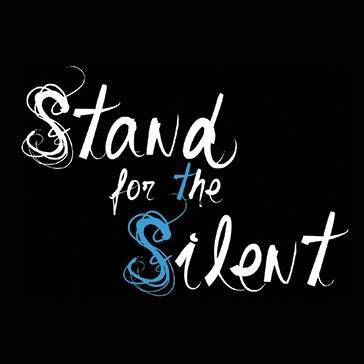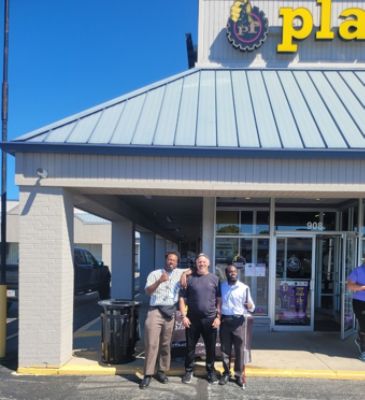 ---
Blankets for Cancer Patients at Simon Cancer Center - Annabeth S
The Leukemia and Lymphoma Society's Indiana office was honored to help coordinate delivery of 80 warm, fuzzy blankets to patients at the IU Health Simon Cancer Center in Indianapolis on Thursday, June 9 as part of the Subaru Loves to Care partnership. Kourtney McClane from Falcone Subaru delivered the comforting gifts to Simon's Cancer Resource Center. The blankets were received on behalf of patients at the hospital by Lindsay Burkowski CompleteLife Program Manager at the CompleteLife Program & Cancer Resource Center and Monica Bates, RN, Inpatient Clinical Nurse Navigator. Many thanks to everyone at Falcone Subaru and the IU Health Simon Cancer Center for a memorable morning!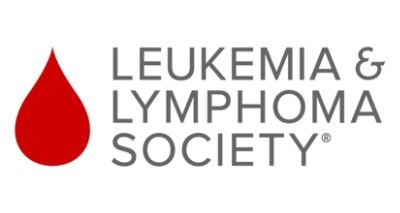 ---
Achieve Indy - James C
Achieve Indy is grateful to Falcone Subaru and the Subaru Share the Love campaign for their generous support. We have been serving families in the inner city of Indianapolis since 2008. Our mission is to equip at-risk and disadvantaged youth with the skills necessary to break generational cycles of poverty. We focus on fostering four basic human needs to achieve success: education, employment, hunger relief, and safety. Mr. Falcone's commitment to making our community a better place for everyone is exemplary and unmatched. Thank you from our families, board members, and staff!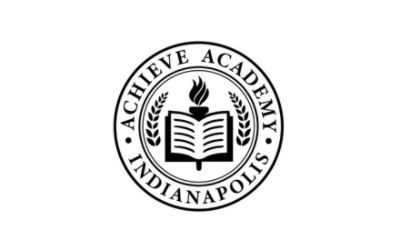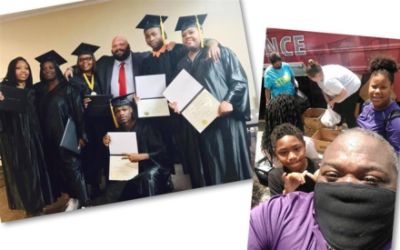 ---
Ponyta: HAHR Underdog - Amanda R
We got a message from one of our favorite veterinarians, stating she needed help with a dog that had been surrendered due to needing what we thought was a foreign body surgery. She needed us to act fast and to be transferred to a clinic that had a surgeon. She was severely malnourished, with a body score of 2/9, but her spirit was huge. Surgery happened quickly. What they found was an intussusception. This happens when a section of the intestines folds into the adjacent section. She ended up having 20 inches of her small intestine removed. Her head is a little deceiving and she is a very petite girl, so this was worrisome but she made a full recovery, or so we thought. She left her 2-week check-up with clearance from the vet and was doing wonderful. A few days later, we had to rush her back for a secondary infection and she spent another couple of nights at the vet. Over $6,000 later, Ponyta is finally doing better and on to bigger and better things! This girl gives the softest kisses and is a total love bug. She's gaining weight, like a champ and we are so excited for her life to come. One filled with regular meals and structure that we aren't sure she has had before. Thanks to the support of Falcone Automotive and their charitable donations, dogs like Ponyta will get their 2nd chance at forever, too. Thank you!
---
Achieve Indy...Share the Love - James C
This is our first year to be a part of the Subaru Share the Love Event and we are beyond grateful to Subaru and the Falcone family and staff for selecting us. Achieve Indy has been a consistent presence to families in Indianapolis since 2008. We depend on private donations and grants to fund our services because our students and their families live in neighborhoods where the poverty rate is hovering at fifty percent. When COVID struck last year, we made the decision very early not to wait for the "storm" to pass or to sit and hope things would return to normal. We mobilized our services and resources. We delivered both prepared meals and pantry items to our families in their homes throughout the summer. With the rapid growth of COVID 19 in the inner city and the disproportionate effect on the health of the African American community, it was also crucial to deliver masks, hand sanitizer, and the best information possible from our local, state and federal governments concerning the pandemic to our students and their families. Achieve also found it crucial to provide services to help navigate the complex systems and services that were needed. We continued our diploma program as well and watched our students go beyond the basics of a high school diploma to higher education, jobs and service in the military. The Share the Love Event helps to ensure that we will continue our mission and allow us to adapt to circumstances as they arise. We are so happy to be a part of the Subaru family!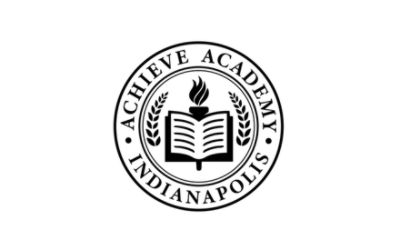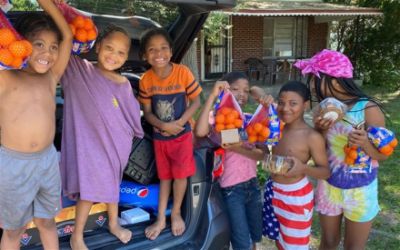 ---
Share the Love of Education - Rene B
The continued partnership between Falcone Subaru and the Brownsburg Education Foundation (BEF) is changing the lives of students in Brownsburg. Through this generous gift from Falcone Subaru, BEF is able to impact the learning of every student in the Brownsburg Community School Corporation. This money will go toward purchasing STEM materials, comprehension cards, weekly current event magazines, books that help students understand the importance of diversity and inclusion, books that also help to facilitate social and emotional learning, and art supplies that enhance the creativity of each student. These are just a few of the many educational tools that will be purchased and can help to develop the creative and innovative learning of each student at school. The Brownsburg Education Foundation is thankful for the Falcone family's dedication to our school community!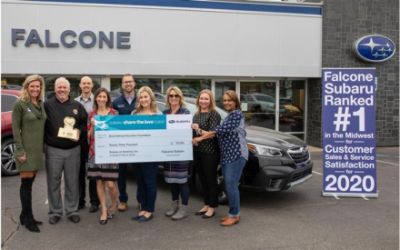 ---