Come to Falcone Subaru for Expert Subaru Service in Indianapolis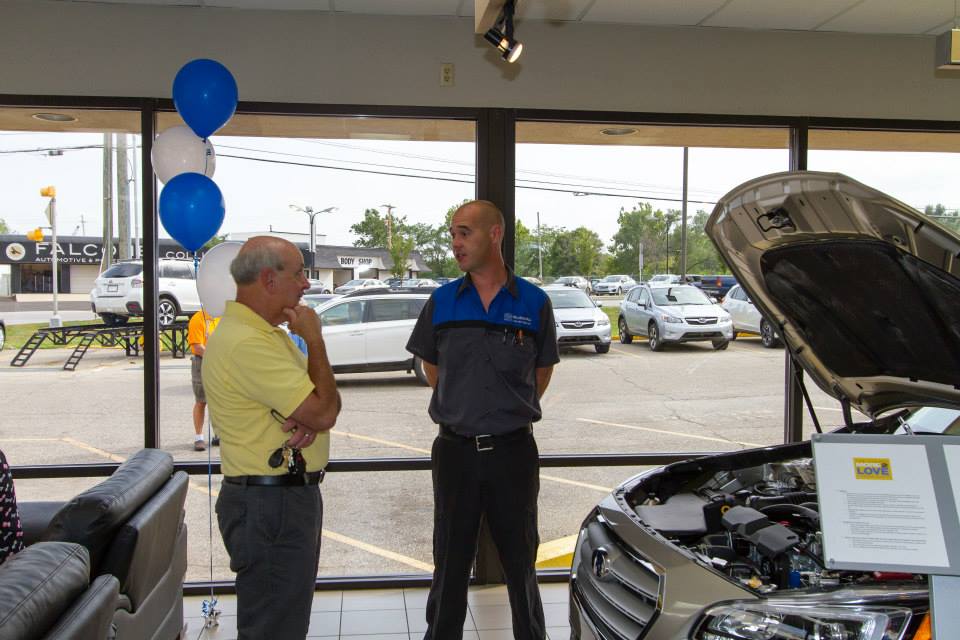 Why not bring your Subaru vehicle to your local garage in the Zionsville area? You definitely could bring your car to a repair shop that isn't a dealership or trained to service Subaru models, but you may want to keep a couple of things in mind before you go. Even if a certain garage is closer, you could be saving time and money coming to a dealership that is prepared to handle all your Subaru needs.
First off, our Subaru service center is a state-of-the-art facility that is equipped with advanced machinery and equipment. That means that when Terre Haute drivers bring in their car for service and maintenance, it will take less time and be done with precision. Our detail-oriented Subaru service technicians have been trained to work on and repair Subaru models, so there is no time wasted becoming familiar with your vehicle.
Then there is the matter of parts. Perhaps you've tried to order a part from your local repair shop in the Brownsburg area before, and maybe it took a lot longer than you had hoped to arrive. And what was even worse, was that when it arrived, it was an off-brand part that didn't fit. Sending it back takes even more time and when it finally comes, it wears out quickly because it wasn't a genuine Subaru part.
That kind of situation can be avoided when you come from the Plainfield to visit our Subaru parts center. Our parts center offers authentic Subaru parts onsite, so you won't have to wait for days for a part to arrive and you won't have to worry about it not fitting or wearing out too quick. And with our skilled Subaru service technicians, the replacement part can be installed quickly and efficiently.
Ready to take your service experience to the next level? Come to Falcone Subaru in Indianapolis to get the service and parts that your Subaru model deserves. We'll see you soon!
If you're tired of generic service and an impersonal feel, then let our expert team change the way you feel about auto maintenance, with great benefits:
Key drop-off and pick-up available after hours 
New service write-up bays exclusively for our Subaru customers
Loaner car fleet available for customers
Shuttle Service to and from downtown Indianapolis
Family-oriented, stress-free environment
Straight-forward pricing; no gimmicks or tricks
Convenient Business Center 
Kids' play area to keep your children safe and occupied while conducting business
Comfortable Subaru living room with refreshments and coffee
Wi-Fi throughout the dealership 
In-house Subaru Senior Master Technician - Jerry Fraley
So if you want the best for you, the best for your car, and the best for your future, schedule your service appointment today with Falcone Subaru!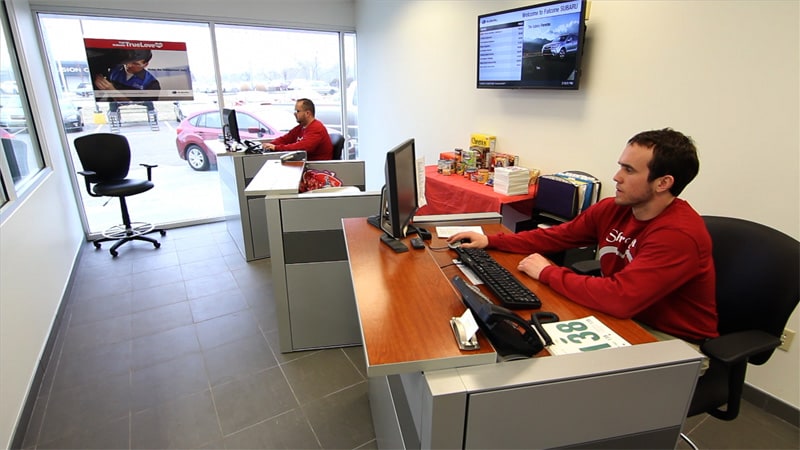 Service write-up bays exclusively for our Subaru customers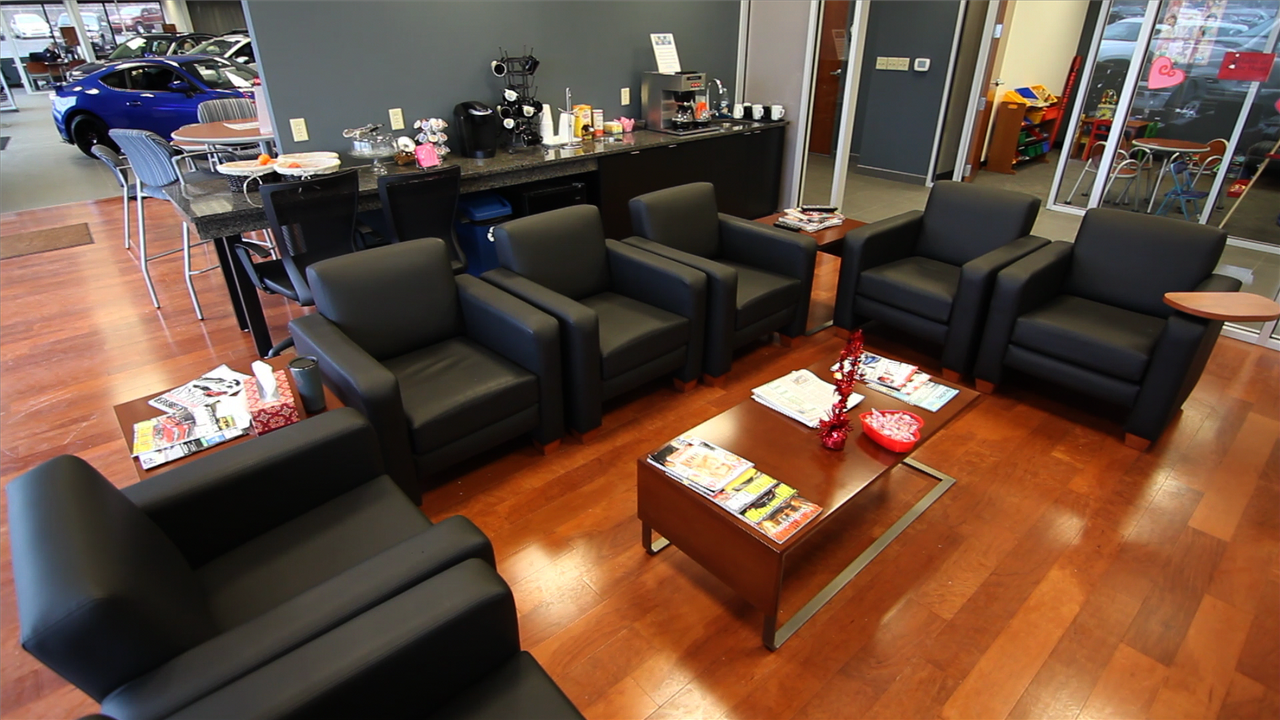 Our comfortable living room with refreshments and coffee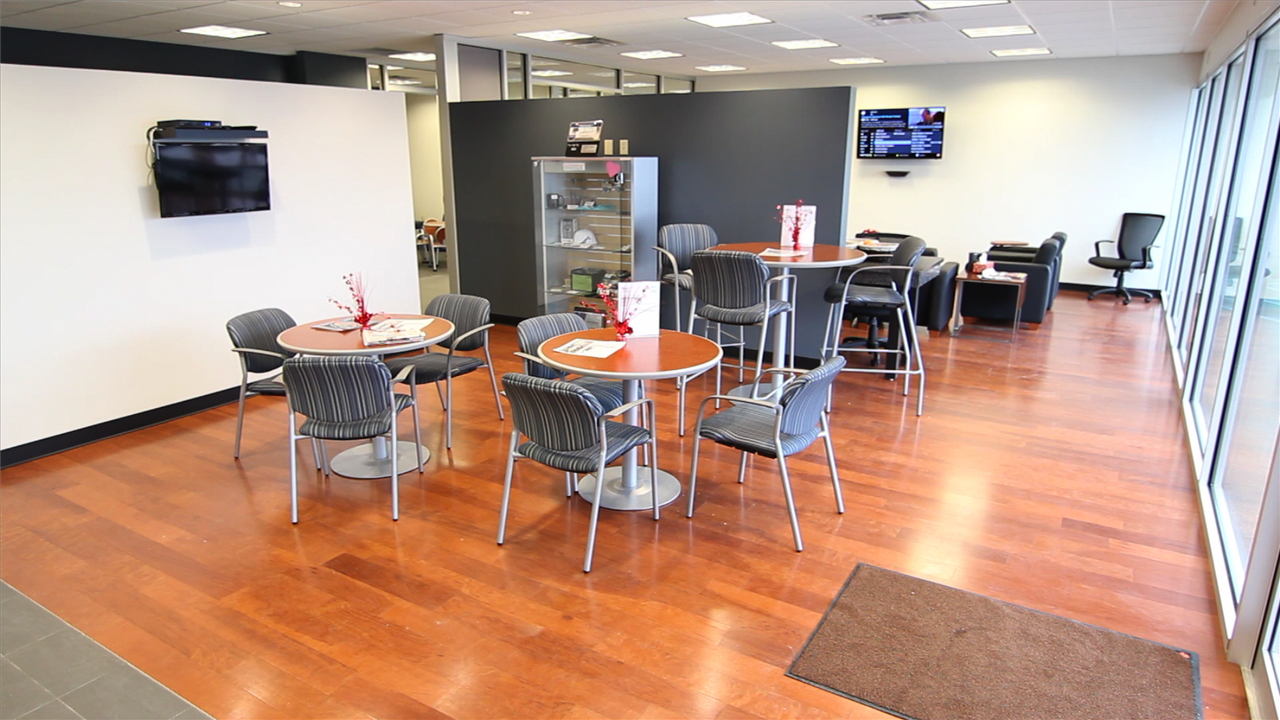 Comfortable area for you to wait while your vehicle is being serviced